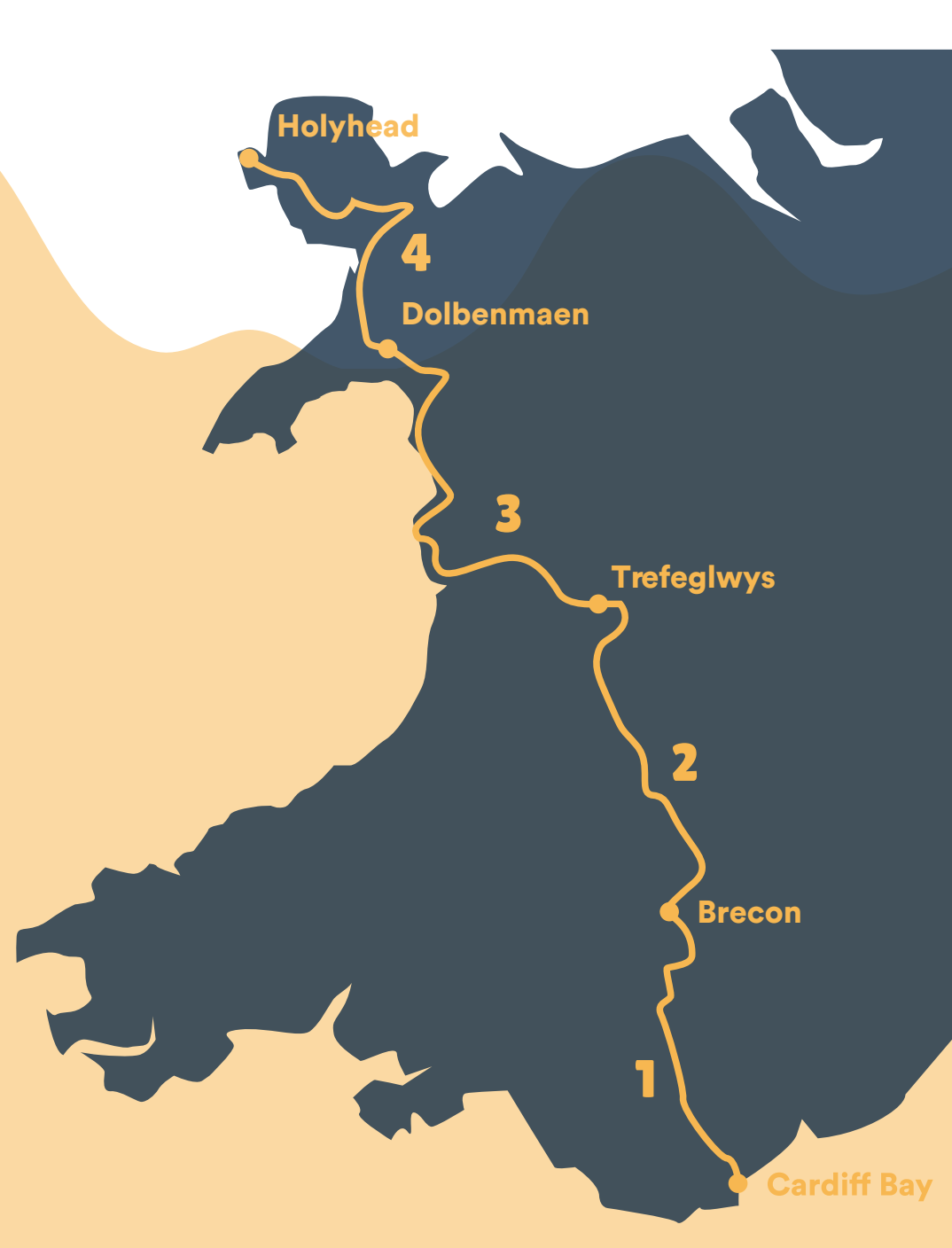 9 - 12 May 2003
Cardiff to Holyhead
Welsh Hills for School Hall
We cycled every mile of (correction, every inch of) National Cycle Route 8 (aka Lon Las Cymru) from Cardiff to Holyhead.
Over 250 miles in four days.
Friday 9 May
Cardiff Bay to Brecon (Ty'n-y-Caeau Youth Hostel, Groesffordd)
64 miles, 0000 ascent; following the Taff Trail from Cardiff to Merthyr Tydfill then minor roads and forest tracks past large reservoirs to our hostel just outside Brecon
Saturday 10 May
Brecon to Trefeglwys,Nr Llanidloes
70 miles, 0000 ascent, mostly riding up the Wye Valley into the centre of Wales, through increasingly rugged landscape.
Sunday 11 May
Llanidloes to Dolbenmaen Nr Porthmadog
74 miles, 0000 feet ascent; initially along the upper Severn Valley climbing to the highest point of the ride 1,673 feet near Bryn y Fedwen; then whooshing down through Machynlleth towards the Irish Sea.
Monday 12 May
Dolbenmaen to Holyhead Station
63 miles, 0000 ascent; across the Llyn Peninsular via Criccieth to Caernarfon; across the Menai Straits; then a wind-resisted slog across Anglesey to Holyhead Station